Kochi, 8 April 2022: On the auspicious occasion of Vishu, Wonderla Kochi has announced an exclusive offer of gifting a ticket to a loved one, with an array of packages and add-on offers to choose from.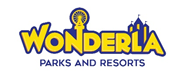 Vishu special Packages:
Park entry ticket – Rs 1149 (including GST)
Park entry ticket + Lunch and snacks coupons – Rs 1424 (including GST)
Tickets can be booked online through https://apps.wonderla.co.in/vk till 15th April and will be valid until May 31st, 2022. The booked tickets will be shared with the individuals via e-mail and SMS post booking. Adding to the joy of festive gifting, Wonderla also extends a free locker along with four or more gifted tickets.
Following guidelines and best practices, Wonderla encourages visitors to book their entry tickets in advance through the online booking portal bookings.wonderla.com. For further information call – 0484 2684009.