The company will use the funding to reach the hinterlands of India
New Delhi, 28th September, 2020:Venture Catalysts, India's first, largest and pioneering integrated incubator and accelerator platform, has invested an undisclosed amount in 7 Classes – World's first confidence diagnosis-based e-learning platform presenting a unique and out-of-box approach towards education for the 1.3 billion young minds of the world, focusing initially on students of standards 9th to 12th in India, Dubai and the US.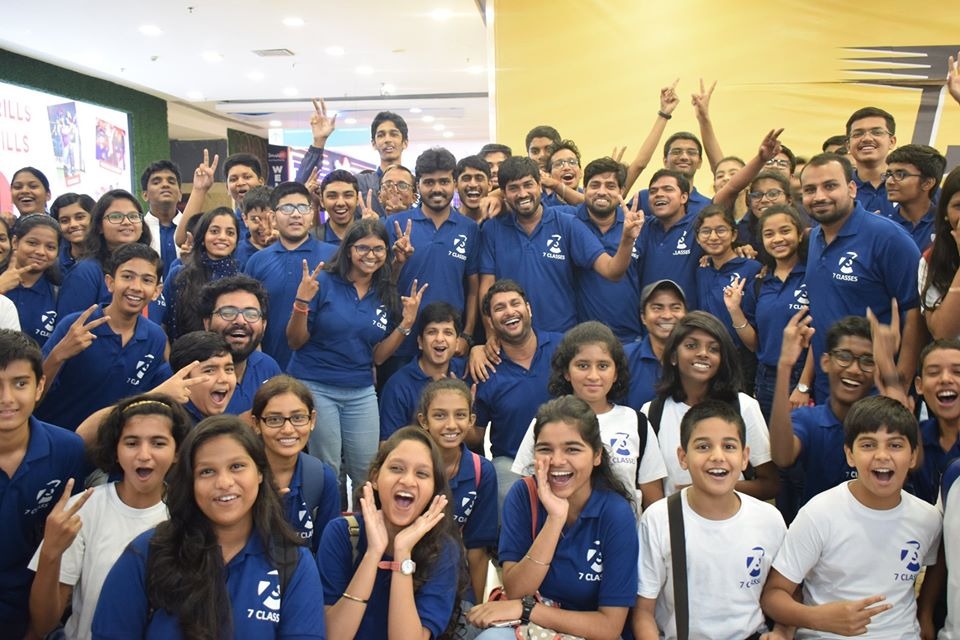 Founded by a team of IIT-B, NIT & Super30 alumni –Anup Raaj (IITB alumnus, ex-CTO PSTakeCare acquired by K. Ganesh's Portea and a student of Super30 Fame Anand Kumar),Arun Kumar Gupta, Ranjan Kumar Soni (NIT JSR Alumnus) and Arvind Patel(IITB Alumnus) – 7Classes has built an innovative educational framework by continuous innovation such as only 7 students in one batch, reverse interaction by the teacher, 2 teacher model of teaching, confidence diagnosis driven learning etc. This system is designed to solve the menace of crowded classes and low confidence issues of students.
Speaking on the fund raise, Anup Raaj, said, "Our current fundraise will allow us to reach out to the grassroots of the country. This year our goal is to ensure we are a known educational brand in Indian and Dubai market. Fund will be spent on building the confidence diagnosis, teacher empowerment tech in 12-15 languages to make it reachable and accessible to almost every parent."
Speaking on the investment, Apoorv Ranjan Sharma, President and Co-founder, Venture Catalysts, said,"We were really impressed with the concept of 7Classes, which aims to address the fundamental problems that disrupt the education of children. The founding team is well qualified and experienced to guide students as and when they face any difficulties. We are confident that their unique teaching model will receive a positive response from both students and parents across India, Dubai and the US."
7Classes is a fully digitised EdTech platform for aspiring IIT JEE, engineering, medical and Olympiads students to learn and prepare for Competitive exams. The classes are a two-way interactive format and teachers follow an in-house created proprietary model (2:4:1) of study plans, teaching modules, heutagogy, testing tools, confidence tracking mechanisms, one-to-one attention for each and every student and inclusive individual growth tracking systems.