By Edwina Raj, Senior Dietitian, Aster CMI Hospital, Bangalore
Do not re-buff your health during the season of pandemic outbreak. You need to remember and work to equip yourself in boosting your immunity and preventing any medical emergencies while hospitals are busy managing to contain the community outbreak. You must be engulfed with the fear of virus and mentally not prepared to focus on your existing health concerns. Sit back and plan your routine to manage health amidst of gyms/fitness centers/swimming pool, outdoor sports activities have been tentatively halted or if you are avoiding crowded parks to maintain social distance. This should not end up being lethargic over restarting your exercise and mindful eating regime.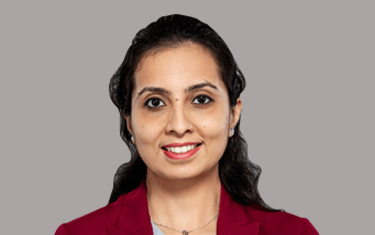 Be a brave fighter to gear up with sound mind and health which is possible with the following changes in your routine:
Exercise first! An active lifestyle, which imply that regular physical activity and frequent exercise enhances one's immune competency and regulation to fight against viral or bacterial infection. It also benefits you from managing your weight, diabetes, high blood pressure etc. It helps to de-stress and calm your mind while you are stressed about following the news on COVID-19!
This is more than enough for you to get convinced about not skipping your daily exercise regime and do not expect anything more to motivate you to follow regular exercise despite a closure notice received from your gym. Restart and get going with homework-outs by motivating your family, friends and kids. There are many cross fit work-outs, spot jogging or online exercise apps or consult a Physiotherapist to help you do them at home regularly. Start building up a fitness challenge with your colleagues or relatives to motivate and help each other to stick to a regular plan as advised.
A mindful eating: Staying indoors all day with family always draws you closer to food and overeating
Get help from qualified Nutritionist to design a menu for you while you are at home and mostly accessible to fresh homemade preparation.
Strictly exclude energy dense junk and sugar based preparation from your bucket list rather include plenty of veggies and fruits that benefits in building up your immunity.
Stack up some healthy homemade munchies to take a break from packed snacks made from white flour, refined sugars and loaded with chemical additives.
Listen to your body and limit portion size even if something tagged as healthy .
Consider safe fluids to hydrate during summer and to prevent you from seasonal cold, cough etc
Don't give up on protein sources in your meal due to myths circulating in social media on meat until you receive a notice by your local health department . Protein plays a role in the body's immune system, especially for healing and recovery. Include protein in all your meals , if poultry is banned then the best option is including fresh fish ,plant based protein sources such as dhals , beans like rajmah, channa , paneer , nuts ,curd etc or consider protein powder prescribed by your Nutritionist.
Hike your immunity to help your body fight infection naturally with food or consider supplements as advised if you are unable to make it through diet ;we Indians are blessed with immune boosting foods which can be subsumed through our traditional recipes such as rasam , lassi , chutneys , gravies or in the form of kashaya.
Some of the immune boosting (Vitamin A , E , D , C , B6 , B12 ,folic acid, iron ,zinc , selenium , prebiotics and probiotics) ingredients that should be included in your daily diet during this season are ginger , garlic , amla , tulsi , guava , kiwi , turmeric , fenugreek seeds, pepper , honey , curd , leafy vegetables ,shallots , cabbage , bell peppers , sweetpotato ,seafood, nuts and oilseeds. But do not overdo rather check with your Nutritionist.