Sankara Eye Hospital in collaboration with Titan has launched Mobile Rural Vision Screening Program to provide a comprehensive mobile eye care for the general public of rural and urban areas of Karnataka. The Mobile Rural Vision Screening bus was inaugurated by Dr. Kaushik, Sankara Eye Hospital and C.K Venkataraman, Managing Director, Titan.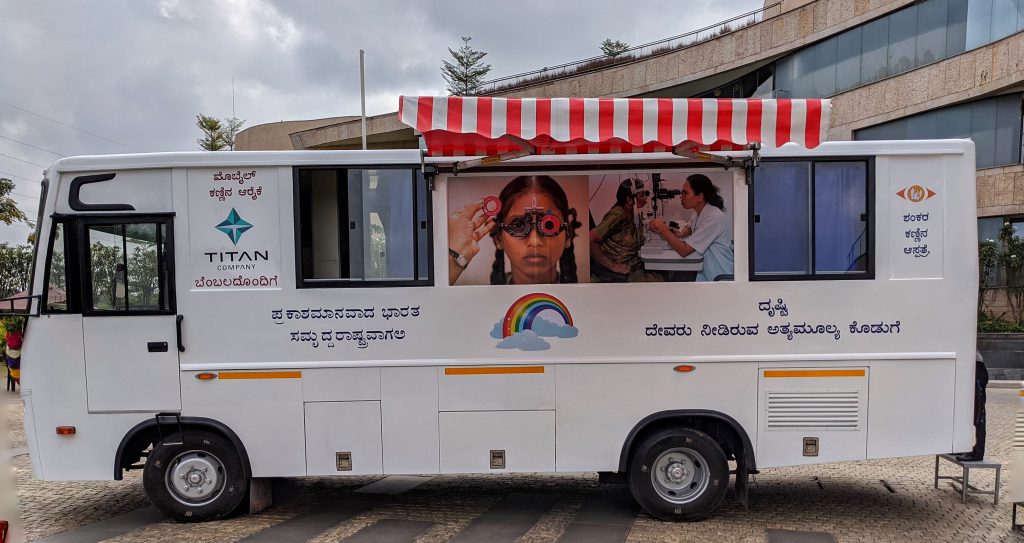 Covering rural and urban districts of Bangalore, Karnataka, this free check-up program by Sankara Eye Hospital has well equipped mobile bus that includes Vision examination, Direct and Indirect Ophthalmoscopes, optical dispensing, latest spectacles and frames along with patient counselling.
Inaugurating this program, Dr. Kaushik, President, Medical Administration, Quality & Academic, Sankara Eye Hospital, said, "I'm delighted to have company such as Titan Ltd. supporting us for this program. We hope to reach out all possible rural areas of Karnataka and provide them with adequate eye care facilities, our motto is to eliminate curable blindness and other eye related issues."
The hospital is aiming to reach out more people with vision issues and provide them with comprehensive diagnostic facilities at the camp site itself. This would be more convenient for people coming from long distance based districts of the state, which is the main bottle neck for the implementation of this project.
Sankara eye hospital's vision is to give quality eye care for the people irrespective of their socio-economic backgrounds and fight against preventable and curable blindness.
About Sankara Eye Hospital
Sankara Eye Hospital, Bengaluru an NABH accredited tertiary hospital is a unit of Sankara Eye Foundation. The hospital was established in 2008 with a vision to provide highest quality and value for money in eye care services. It is a centre of excellence for Cornea, Retinal diseases, Glaucoma, Paediatric Ophthalmology, Cataracts, Oculoplasty and Lasik.
Sankara Eye Foundation has its presence across 7 states and total bed strength of 2200. Till date more than 1.8 million free vision restoration surgeries have been performed.