MGM Healthcare, a quaternary care hospital in the heart of the city, today announced the discharge of a unique pair of twins who underwent intensive care at the hospital for 85 days after their birth.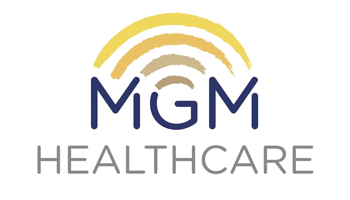 Elaborating on these twins, Dr. Binu Ninan, Head of Department – Paediatrics and Neonatology, MGM Healthcare said, "The twins came into the world through a caesarean section surgery on recently, in just 25 weeks of pregnancy, which is an extremely premature birth. On account of this, they weighed just 840 grams and 600 grams respectively, the younger one being less than the size of a palm. They spent a challenging time in the neonatal intensive care unit following their birth, as chances of survival of such premature birth even in developed countries is around 50-60%. But we are happy to have successfully brought the babies back to normal."
The post-birth treatment to achieve normal size and weight for the babies was undertaken by the Neonatology team at MGM Healthcare led by Dr. Binu Ninan, comprising of Dr. Chandra Kumar N., Senior Consultant – Neonatology, Dr. Dakshayani R., Senior Consultant – Obstetrics and Gynaecology, Dr Govardhan, Consultants – Paediatrics and Neonatology and Dr. Aravind S., Consultants – Paediatrics and Neonatology.
Neonatologists provided support for breathing in the delivery room and before shifting them to NICU. Both the babies were provided diligent care in NICU in incubators and other support to facilitate growth and maturation of their organs. They required support from ventilator machine for breathing, surfactant therapy (medicine to enable adequate lung expansion), inotropes to support the heart and circulation for first few days, and as they were so tender and could not digest milk, nutrition was provided by intravenous route (parenteral nutrition), Antibiotics were provided for infection, and last but not the least, tender loving care by efficient team of doctors.
Commenting on the babies' present condition, Dr. Chandra Kumar N. said, "After 85 days of intensive care, the twin girls have now attained weight of 1.65 kg and 1.43 kg respectively, without any major morbidities…this is what we call 'intact survival', which is the right of every baby, including preterm babies. Our experience with these pair of twins was very satisfying as we are glad that we could give them back to their parents in a stable condition, just like any normal baby."
Mother of the twins said, "We are happy we chose MGM Healthcare. While the babies got a new lease of life, the doctors and nurses hand-held us throughout these 85 days, reassuring us continuously that everything would be fine. This care is something that we will cherish all our lives."
About MGM Healthcare
Over the course of nearly two decades, MGM Healthcare's flagship Mahatma Gandhi Medical College and Research Institute and Sri Balaji Vidyapeeth (Deemed to be University) have stood tall, with the former ranked 23rd among medical institutions in India (NIRF 2018), and the seventh medical college to be accredited by American Heart Association. These, along with other teaching institutions and tertiary care hospitals, are the foundation upon which MGM Healthcare's altruistic aspirations and sterling credentials have been built and are the inspiration for the movement to come