Kreative Minds Bengaluru recently conducted Online Art Competition 2020 across the country. The participants registered in this Online Art Competition from across the country and not only Bengaluru. Approximately 100+ participants registered and submitted their artwork.
The competition was divided in 4 age groups with different topics for each group.
4 – 7 years – Favourite Cartoon character
8 – 10 year – Festival of India
11-13 years – Forest
14 – 17 years – History & Heritage
No topic related to COvid-19 was chosen.
Simple reason: As Kreative wanted to put forth it's message that the world, especially kids of this time, have to think beyond COVID-19 and what's better than creating an artwork where they can express themselves with the help of sketch and colours.
The results were declared on 12th September 2020.
Winners for Art Competition
Group 4 to 7 years
1.Aratrika Thileeban.
2.Dhvani Taneja
3.Tahseen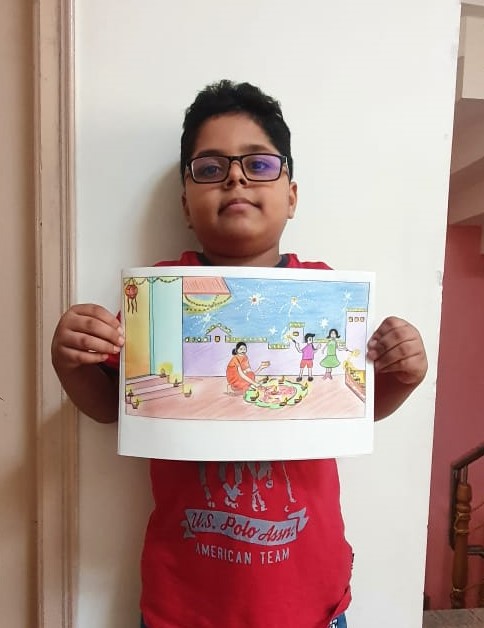 Group 8to 10 years
1.Ananya Goteti
2.Sabhya tekriwal
3.Devina mitra
Group 11 to 13 years
1.Kaushik Bandi
2.Bhavya Dosi
3.Alekhya Sengupta Banerjee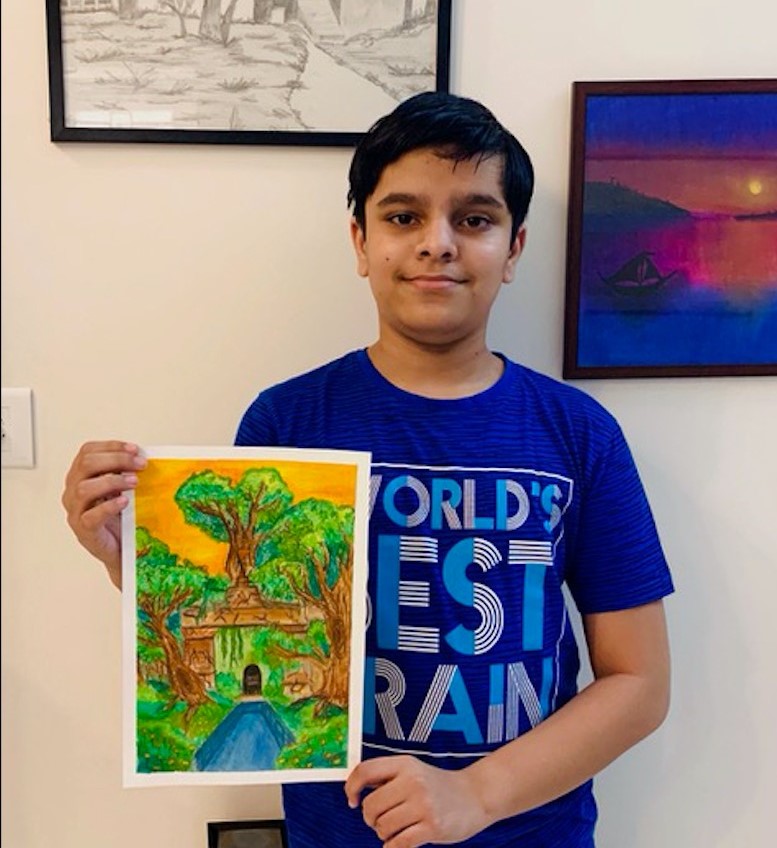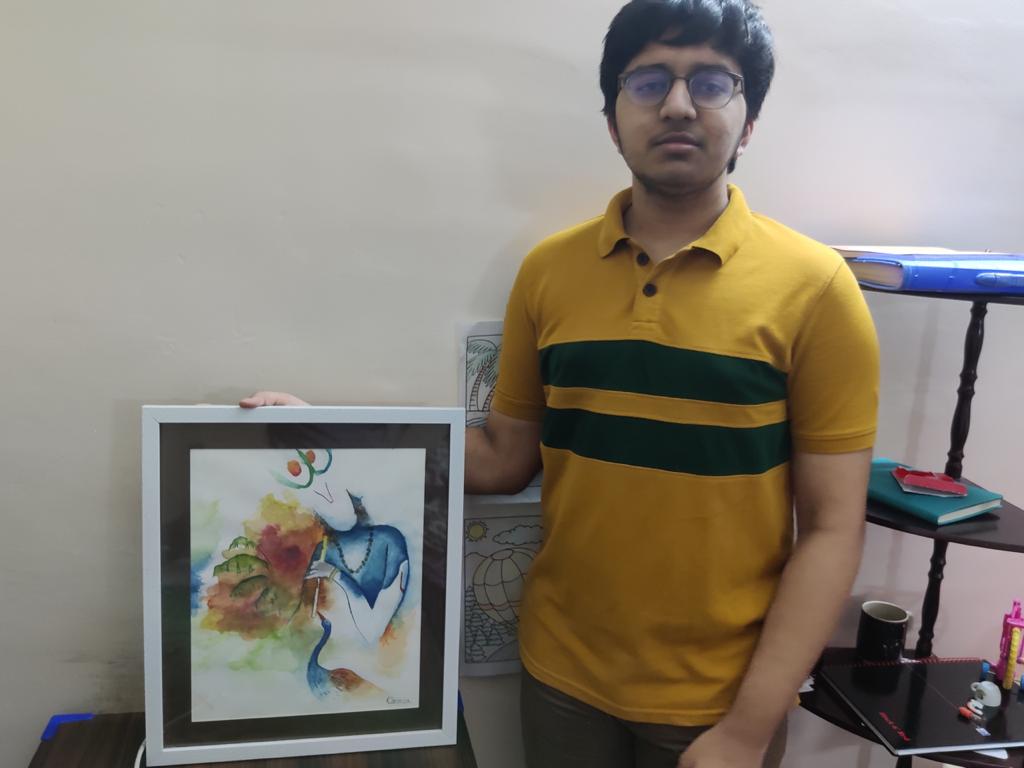 Senior age group – 14 – 17 years:

Yashas – winner & Chanakya – Runner-up have also provided us with their views on their artwork. Their annotation throws light on their work and their style.
About Kreative Minds
Kreative Minds is a growing institute of art and culture .Kreative Minds offers various forms of creativity including art, design, craft, music, and dance courses for one and all without any age barrier. Kreative Minds was founded by Ms. Amrita Tiwary in the year 2016. In the past 4+ years it has been continuously focusing on increasing and growing the talent in the upcoming and budding Artists of the Southern region of India. In today's date, Kreative Minds has been able to spread its wings overseas in California and Canada too. Kreative Minds is affiliated to the esteemed university of Art and Culture – Pracheen Kala Kendra, Chandigarh.
Pracheen Kala Kendra has its centers not only in India but in Asia, Australia, and USA. We started with only 5 kids and today we are a family of 300+ learners (including all subjects). Kreative Minds started with only a Fine arts course and then it diversified into music and dance. Today the teams of teachers are also growing along with upcoming centres. We have our centers in 4 different areas in South Bangalore and 1 centre in Hyderabad. We also have online classes being conducted through the digital media in the USA and Canada. Kreative Minds' focus is not in just teaching, but it focuses on teaching with fun and love. We focus on the technicalities of each work we do here. Our teachers are qualified in their field and they come with experience in teaching art and craft.
Kreative Minds conducts an exhibition at least twice a year, where we exhibit and sell the artwork and craft work of the learners. Uniqueness of Kreative Minds is that we have not restricted the age for learners. Our learner's age starts from 4 years old. As on date we have many learners who fall under the age group of 40+ and we are proud to teach every learner of every age and of every background. Well with the change in platform of teaching due to unavoidable Noble Coronavirus, KM did not stop. Instead, KM immediately adopted the new platform of DIGITAL Teaching. We use Zoom and Skype platforms for all our classes. Regular classes of Fine Arts, Hindustani Classical (Vocal), Kathak, Bharatanatyam and Kuchipudi are all being conducted through an online platform. We have not restricted ourselves to only registered students of KM; we have opened our doors for non-registered interested learners too. For them, the course structure is designed differently as we are specific with the requirements and interest of those learners. Currently, classes of Fine Arts and Hindustani Classical are being conducted every weekend for learners across the country.