12 startups will be selected to receive in-depth mentoring and feedback from industry experts and mentors.
Education, Healthcare and Fintech Sector on key focus.
Up to ₹ 1 lakh Rapid Prototyping Support to selected startups.
The deadline to apply for the Accelerator program is September 30, 2020.
Calling Healthcare, Education, And Fintech Startups to Apply For The Launch-N-Zoom 3.0 Accelerator Program
September 17th, 2020; Udaipur: IIM Udaipur's Incubation Center announced 'Launch-n-Zoom 3.0,' a 3-month accelerator cohort program designed to provide startups with the resources and support they need to grow quickly, test the market, and become viable. Startups who have their prototype/MVP ready and are in the process of scaling/marketing their products in the Education, Healthcare, and Fintech Sector stands eligible for this program.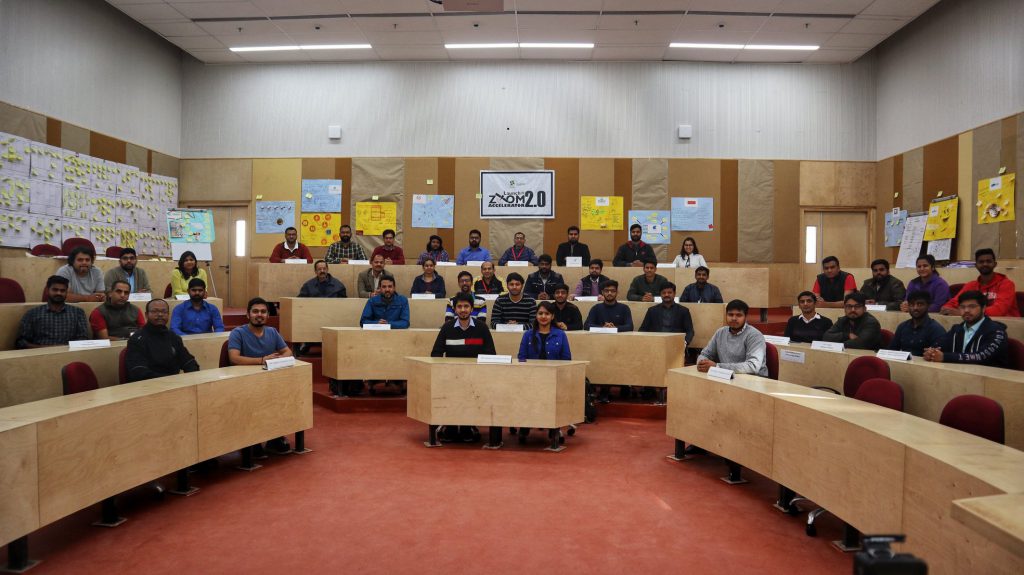 "Designed with the idea of "Improving human well-being through entrepreneurship" the program will aim to scale up various startups profitably, and comes with mentor driven coaching, networking, and virtual classroom sessions."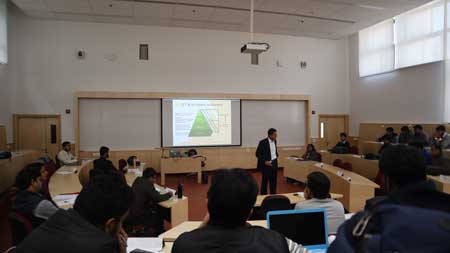 A small number of high potential startups will be selected to take part in the 12-week program beginning from November 1st. Through three-months of interactive and intensive learning, mentoring, and networking, startups will undergo a lot of DIY exercises to develop and refine the product/service offerings. At the end of these three months, selected startups shall be very well prepared and be ready to pitch their validated growth story to investors and industry participants as part of demo day.
The program shall also provide up to ₹ 1 lakh Rapid Prototyping Support to selected startups, and $10,000 Amazon Web Services and Google Cloud credits to all participating startups for free.
"Mr. Kannan Soundararajan CEO, IIM Udaipur Incubation Center said, "The third edition of Launch-n-Zoom will deep dive into Education, Healthcare and Fintech Sector, building a strong and effective network with other leaders and entrepreneurs in the industry to enable meaningful partnerships with startups. I offer my heartiest congratulations and warmly invite young leaders to this cohort."
The mentors and partners of this accelerator program have extensive experience in the local and international startup ecosystem, specialists in their domains, professionals from corporates having scaled and grown their businesses. A major distinction as part of this program is to offer a tailored mentoring based on each venture's unique needs. Also, this program will have some founders from startups that passed the first round of investment, so they know what it is about and ready to share their experience.
Earlier this year, IIM Udaipur's Incubation Center hosted its second successful cohort with 27 startups, and its first cohort in 2019 where 18 startups were selected out of 275 applicants following a thorough process of selection.
"through Launch-n-Zoom 2.0, we have gained a great network of both industry experts and other fantastic startups. The program enabled a collaborative environment and contributed to our future wins," said Vignesh MS, Director at Statlogic.
The accelerator program is going to take place in a virtual mode due to the current COVID-19 situation. For more details on the program, please visit- https://iimuic.org/launch-n-zoom-3.0

About IIM Udaipur Incubation Center: –
IIM Udaipur Incubation Center (IIMUIC) is a Technology and Business Incubator (TBI), accredited to DST, GoI operating at IIM Udaipur. The IIM Udaipur Incubation Center presents a dynamic opportunity to serve as a platform to launch and develop startups into viable, profitable, and scalable businesses. IIMUIC strive to be the primary focal point for students, faculty, and the larger entrepreneurial community interested in innovation and finding a home for launching immersive experiences.
In 2019, the National Science & Technology Entrepreneurship Development Board (NSTEDB) – Department of Science and Technology, Government of India, announced IIM Udaipur as a robust Accelerator Program Center in Rajasthan for the year 2019-2020. Across India, only nine incubation centers were listed, out of which IIMU's Accelerator Program Center was one.