Future is towards Digital Technologies in public healthcare: Says Dr. S D Gupta
Jaipur,1st January 2021:With a legacy of excellence in healthcare management, IIHMR University celebrated the Birth Centenary of Shri P.D. Agarwal (PD Ji) on January 1, 2021 with a gratified unveilingof the Brochure of the SD Gupta School of Public Health (SDG-SPH). In the auspicious memories of Shri P.D. Agarwal the key dignitaries of IIHMR addressed the students, staff and faculty about the vision and missionof Late Shri P.D. Agarwal. Following his vision, IIHMR introduced a curriculum of reimagining healthcare in a digital era under School of Public Health.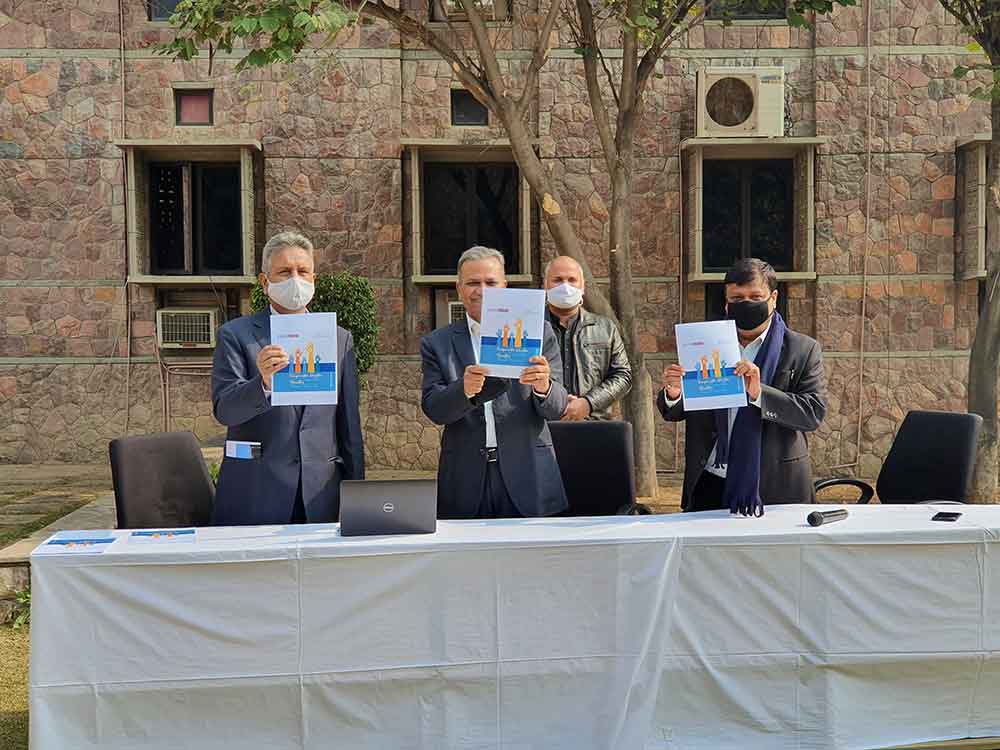 For developing competent healthcare professionals across India and redefining the Indian healthcare landscape,the SDG-SPH will train future public health leaders, advanceknowledge on pressing health challenges, and enhance population health and well-being forall through teaching, traning and research.
Dr. Ashok Agarwal, Founder-Trustee, IIHMR, said, "With his commitment to truth and goodness, Late Shri PD Agarwalhas won the love and trust of all those who came in contact with him. His fair-mindedness, magnanimity, altruism, determination and confidence to excel were proverbial. He has been a great source of inspiration to the society. Under his visionary thoughts, the group could achieve heights in the sectors such as Logistics, Supply Chain and Healthcare."
Dr. SD Gupta, Chairperson, IIHMR University, said,"One of the visions of Shri P.D. AgarwalJi was to eliminate illiteracy and spread awareness about the health issues in rural and urban India. Taking their dreams forward IIHMR University is pleased to announce the launch of the Brochure of School of Public Health to provide the best of the facilities to ensure a healthy nation. Since the future of healthcare is towards digital technologies, IIHMR strives to grab the opportunities in a reimagining of Public Health."
He further said, "It took us almost 15 years to explain to people on the importance, scope and purpose of healthcare management. It is our duty to continuously educate the world and following the same 2021 onwards a Book on "The Concepts of Health Management" should be launchedcovering the aspects ofa healthy lifestyle in the mainstream society." Prof. P.R. Sodani, President (Officiating), IIHMR University, Jaipur, said, "It gives me immense pleasure in launching the brochure of the School of Public Health at IIHMR University campus. It is important that we recognize the longing requirements and offer the best facilities to nurture the talent for the best healthcare facilities within the country. We are committed to offering the best in world class education and infrastructure for the students, to enable a healthier and flourishing tomorrow."