'East meets West', A group of 40 Fashion Design Students, 20 of them from LISAA Paris and 20 from LISAA Bengaluru worked on natural fabric dyes made from Indian herbs like mehandi, mulethi etc in Bengaluru, which taught them sustainable practices and working with eco friendly & organic colours. Students learned from master artisans about the types of block printing, pattern dyeing, wood carving techniques – how blocks are made, preparation of pigment print colours, contemporary interpretations of block printing, and much more. Students had to create innovative textile swatches by combining different techniques learnt, but with a contemporary treatment.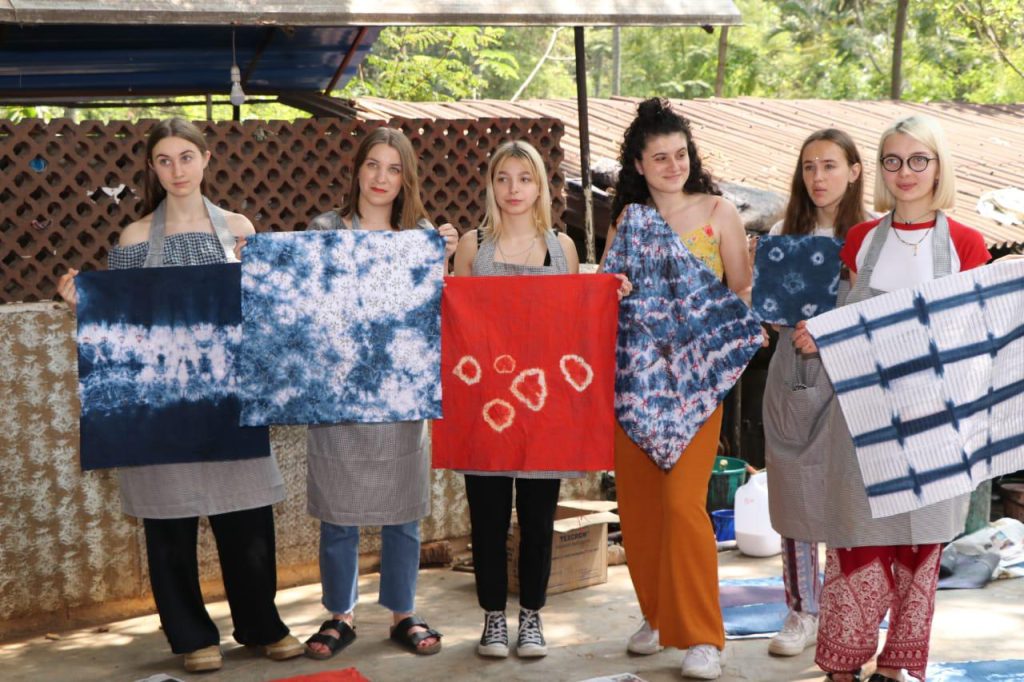 "LISAA organized the visit to Tharangini Studios to give them wide knowledge of development process of the dyeing and hand block printing. Hope they will use it in their projects presented in France," said Avi Keswani, Director, LISAA School of Design which organized this visit.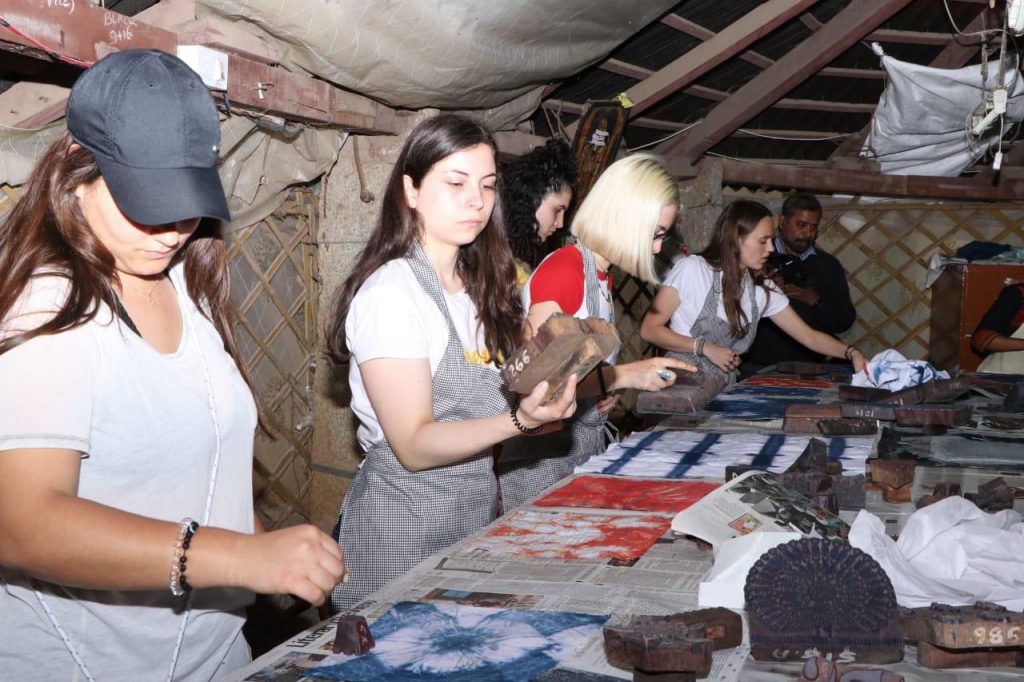 "Dyeing and Hand block printing was something new that French students really liked and were fascinated. We are curious to see what this 'East meets West' exploration of indigenous techniques of the local artisans combined with the design sensibilities of the French students, brings about," says Girish Keswani, Co-director, LISAA School of Design.
"Hand printing by using natural fabric was something new which we have never seen before and we will never forget our visit in Bengaluru," said Chloe Moulin one of the French students who was totally fascinated by the art.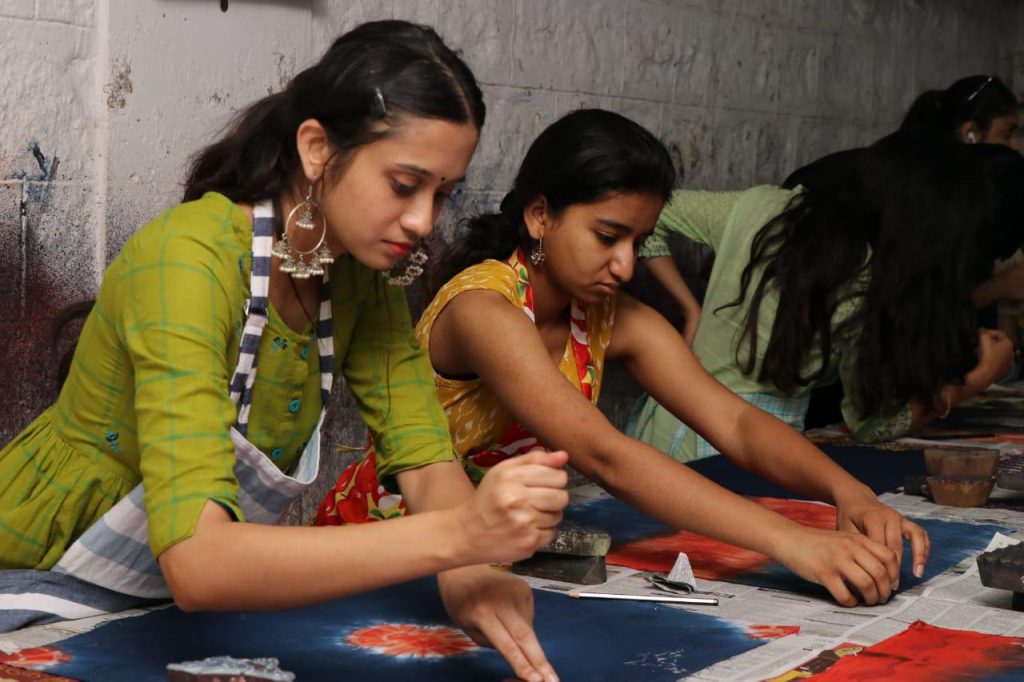 The French students will in Bengaluru till 18th February 2020 and many workshops and visits to different heritage and cultural centers have been arranged during this time.
LISAA School of Design is a premier Design institute over 35 years of existence in France. The aim of LISAA School of Design is to nurture their students to become not only technically professional but also be sensitive to the aesthetics, culture and spiritual ethos of the society for whom they design. Spread across 11 locations globally, LISAA School of Design is built on heritage, excellence and opportunities. It was set up in Bengaluru India in 2013 with state-of-the-art infrastructure and campus in Bangalore.
LISAA – Bangalore is owned and operated by CREO Valley, the school of creativity and innovation recognized by Qualifications & Assessments International (QAI), UK, Federation of European School (FEDE) and Jawaharlal Nehru Technical Education – Council of Skill Development (JNTE) in higher education. LISAA School of Design has a multidisciplinary approach to design education that promotes both creativity and experimentation, studying and learning in this environment helps the students to develop a unique perspective.
LISAA Bangalore is recognized by the University in Bangalore to offer Degree Courses in Fashion & Textile Design, Interior & Product Design and Graphic & Web Design. It also offers Student Exchange program with more than 7 other locations in France.