Raja to represent India at the global finals of GSEA 2021 and compete against participants from 30 countries for a cash prize of US$25,000
Sivaprakash S from Tamil Nadu emerges as the first-runner up while Anushka Ajay Bhave from Pune bags the second-runner up slot at GSEA India 2021
28 teams from 14 chapters of EO from across India competed in GSEA India 2021 Finals, which was held virtually due to the pandemic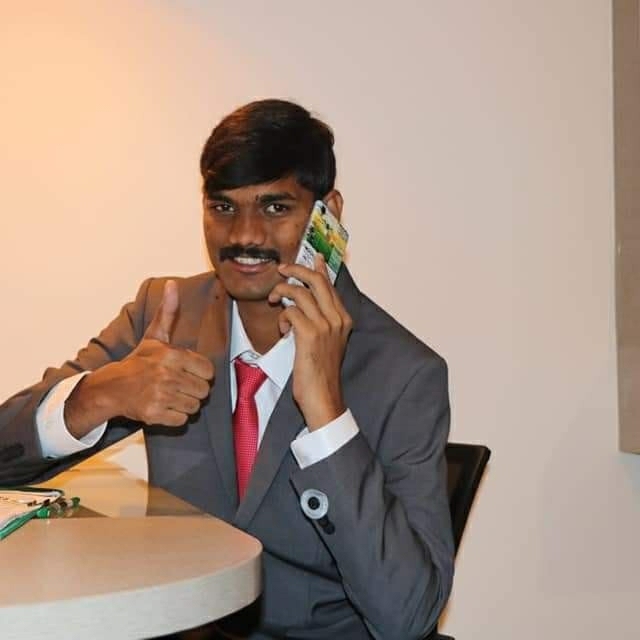 New Delhi, February 16, 2021: After a hard-fought competition over a course of three days between 28 teams representing 14 chapters of Entrepreneurs' Organization (EO) across India, AmbulaGopi Raja from Vijayawada in Andhra Pradesh was announced as the winner of the EO Global Student Entrepreneur Awards (GSEA) 2021 India Finals. As the competition winner, Raja has been awarded a cash prize of INR 1 lakh and the once-in-a-lifetime opportunity to represent India at the global finals of GSEA 2021 where he will compete against participants from 30 countries for a cash prize of US$25,000. The other countries that would be competing for the ultimate global recognition include Brazil, Canada, Japan, Mexico, Pakistan, South Africa, Spain and the USA among others.
Sivaprakash S from Erode in Tamil Nadu claimed the first-runner up position and got a cash prize of INR 75,000 while the second-runner up Anushka Ajay Bhave from Pune in Maharashtra received a cash prize of INR 50,000. The other top 10 winners also received gift vouchers worth INR 10,000 each.
EO GSEA 2021 India Finals were organized by the India Chapter of Entrepreneurs' Organization (EO), which is the world's only peer-to-peer network exclusively for entrepreneurs having 14,000+ members across 61 countries. A total of 28 teams from 14 chapters of EO from across India, namely Bhopal, Indore, Jaipur, Gujarat, Coimbatore, Goa, Raipur, Kerala, Gurugram, Pune, Andhra Pradesh, Uttar Pradesh, Nagpur and Chennai, participated in this year's India Finals. The Bhopal Chapter of EO hosted the India Finals this year, which were held online due to the COVID-19 pandemic. GSEA India 2021 was conducted in association with Amazon Web Services (AWS) as the Cloud Credits Partner, Atal Incubation Center-Rabindranath Tagore University (AIC-RNTU) as the Knowledge Partner and Your Story as the Digital Media Partner.
26-year-old student entrepreneur Ambula Gopi Raja is currently in his 4th year of Electrical and Electronic Engineering (EEE) at Kl University in Vijayawada. His startup 'Fopple Drone Tech Pvt. Ltd.' was established in 2017 and builds drones for agricultural spraying. He was chosen as the winner of GSEA India 2021 on the basis of his entrepreneurial spirit, thirst for learning, risk taking ability, innovation, business fundamentals, knowledge of their business vision, scalability and so on.
Expressing his excitement and gratitude at being recognized at such a prestigious platform, Ambula Gopi Raja said, "I am so honored to have won this prestigious competition. It has been great learning thus far and I am grateful for the time invested by EO members in mentoring and nurturing me through the process. It will enable me to grow my business and I look forward to learning all that I can. I wholeheartedly thank the Entrepreneurs Organisation for this".
Sivaprakash S (19), who emerged as the first runner-up at the awards, is currently pursuing Bachelor of Computer Applications (BCA) from Kongu Arts and Science College, Erode. His startup 'Aayush (The Future of Health Care is Here)' was established in 2016 and his innovation has the potential to save the lives of millions of people from all over the world from cardiovascular diseases. The second runner-up, Anushka Ajay Bhave (21) is currently pursuing B.Tech in Computer Science and Engineering from Vishwakarma Institute of Technology, Pune. Her startup 'PCOS Virago' was established in 2020 and it is a femtech and holistic wellness enterprise that helps women diagnosed with PCOS (Polycystic Ovary Syndrome) for PCOS management and reversal along with spreading awareness and educating women about women's reproductive health.
EO GSEA 2021 had a brilliant set of keynote speakers, which included Mr Chintan Bakshi (CEO, Startup Oasis), Mr Anil Chikara (Executive Chairman-ZookEV, Founder CEO-BlueBolt Startup Factory& Founder Chairman-Startup India Foundation), Mr. Ramanan Ramanathan (Mission Director-Atal Innovation Mission, NITI Aayog, Govt. of India), Mr. Sandeep Kochhar, Founder and Storyteller – Blewminds Consulting and Mr. Annurag Batra, Editor-in-chief, Business World and Chairman, Exchange4Media Group.
While addressing the participating teams, Mr Chintan Bakshi discussed three key components of a startup. He said, "If you are in an early phase of a startup, you should be mindful of what you are building, measuring its value proposition and how to implement learning from the feedback from the end users." He further advised that every startup should also keep in mind the Unit Economics to make their venture viable because even a good product or service cannot survive in the market if it is overpriced.
The Jury Members for the EO GSEA 2021 India Finals included Anil Joshi (Managing Partner, Unicorn India Ventures), Swen Wegner (Founder & CEO, Mainstage Incubator), Bhushan Gajaria (Founder, Beehive Capital Advisors Pvt Ltd), Ankur Jain (Founder & Venture Capital, Hostel Fund), R. Natarajan (Trustee, Youth for Seva), Sanket Lamichhane (Regional Chair-South Asia, Entrepreneurs' Organization) and Sanjay Jhunjhunwala (Area Director and Incoming Regional Chair-South Asia, Entrepreneurs' Organization).
In his keynote address, Mr Anil Chikara compared 1920's Spanish Flu with COVID-19 and said that post-Spanish Flu the businesses in the world had witnessed revolutionary change. Similarly, the 2020 to 2030 era will witness huge changes. He predicted that the startups in the areas of e-commerce, artificial intelligence, healthcare, online learning and agriculture would hold a good future.